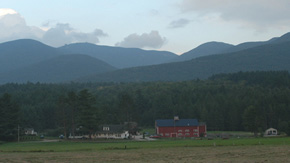 Welcome to Pinestead Farm Lodge
Pinestead Farm Lodge is nestled among the White Mountains of New Hampshire. The Sherburn family has been offering simple, clean rooms for guests seeking country pleasures since 1899.
Situated on almost 200 acres of land, Pinestead Farm Lodge provides a quiet, tranquil environment, surrounded by fields, mountains and forest land, with Cannon Mountain and North Kinsman in our backyard.
Pinestead Farm Lodge is a convenient location to use as a base for hiking and skiing, as well as sightseeing, and visiting many of the attractions in the White Mountains. We are less than 10 minutes away from Franconia Notch and Cannon Mountain. Bretton Woods and Loon Mountain are within a half hour drive.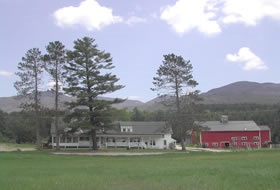 The old Pinestead farmhouse is continuously being renovated to accommodate our guests. Currently we have three 3 bedroom "efficiency units" and one 2 bedroom "suite". Each unit has 2 or 3 bedrooms with a fully equipped kitchen and one bathroom. The bedrooms may be rented individually, or you may rent an entire unit as a private holiday apartment. Visit our "Rooms" page for information about each guest unit.
Being eco-friendly is a way of life here at Pinestead Farm Lodge. To begin with, all of our heat and hot water come from our wood boiler. We harvest the trees from our own land. By selectively cutting out dead, sickly trees we can allow the hardwoods to grow and prosper, therefore preserving our woodlot and our maple sugar orchard for generations to come. To conserve energy we use compact fluorescent lights wherever possible. By not washing your linens and towels daily we can conserve water. All of our rooms are non-smoking and have windows that can be opened up to the outside fresh air.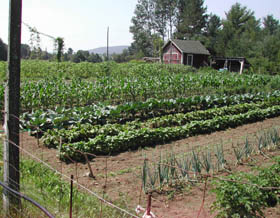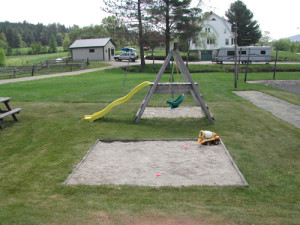 And, we ask that everyone helps us out with our "green" lifestyle. We provide bins for recycling and composting. We raise free range chickens and sell their eggs. We also raise and sell naturally grown fresh vegetables (when the season permits) using only organic pesticides and non-chemical fertilizers. Since all of our units have fully equipped kitchens you can prepare salads and vegetables fresh daily from that day's harvest.
Children are welcome at Pinestead Farm Lodge. We have a small children's play area with a swing set and a sandbox, and a lot of space where children can run around.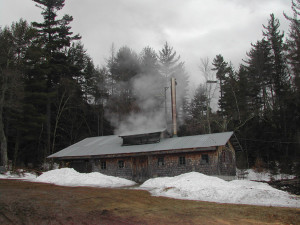 One of the Sherburn family traditions is to make maple syrup in the spring time. Joe Sherburn used wooden spouts to tap the trees, metal buckets to collect the sap and oxen to transport it. Today, Bob Sherburn has about 1000 taps that he pipes directly into his sugar house. Come visit in the spring and try a FREE taste sample.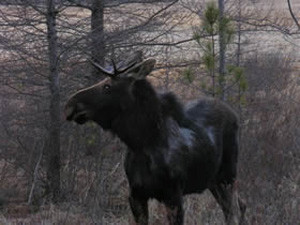 Over the years, there have been dairy and beef cattle, sheep, pigs and chickens raised on the farm. Now, chickens, cats and dogs are the regulars; but moose, deer, wild turkey, geese and hawks visit us in our fields every year.